Key Updates: CNAME, domain protection & UI improvements
This week we're sharing the updates from our last Viqeo release. There's a lot to see, so let's get to it!
Redesigned 'My files' section
Not only better-looking, but also much more user-friendly. 'My files' section got an upgrade.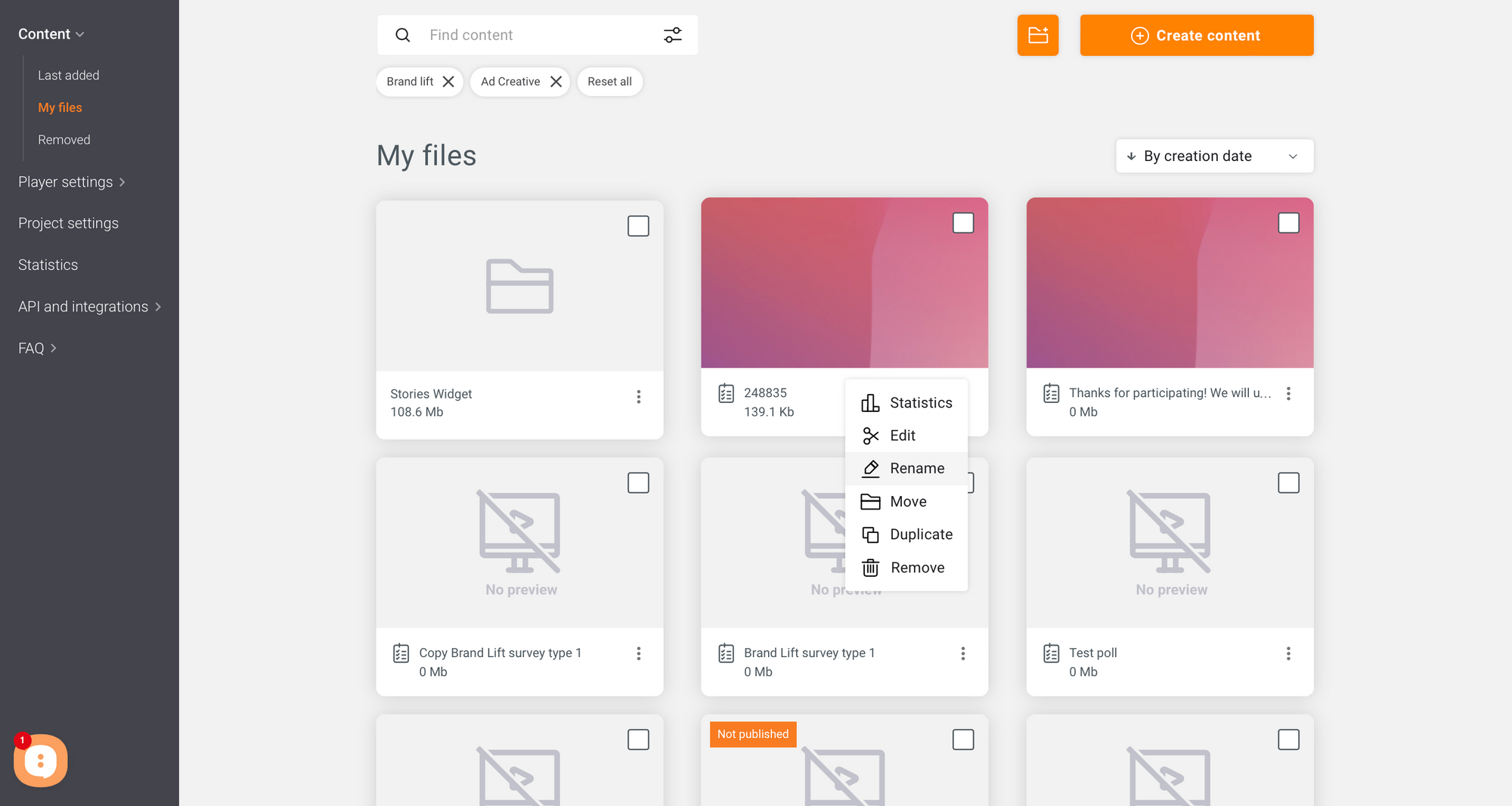 Redesigned 'Trim video' window
With the redesigned 'Trim video' window, you now see the timeline of your video with the option to set fragment duration and increase the timeline.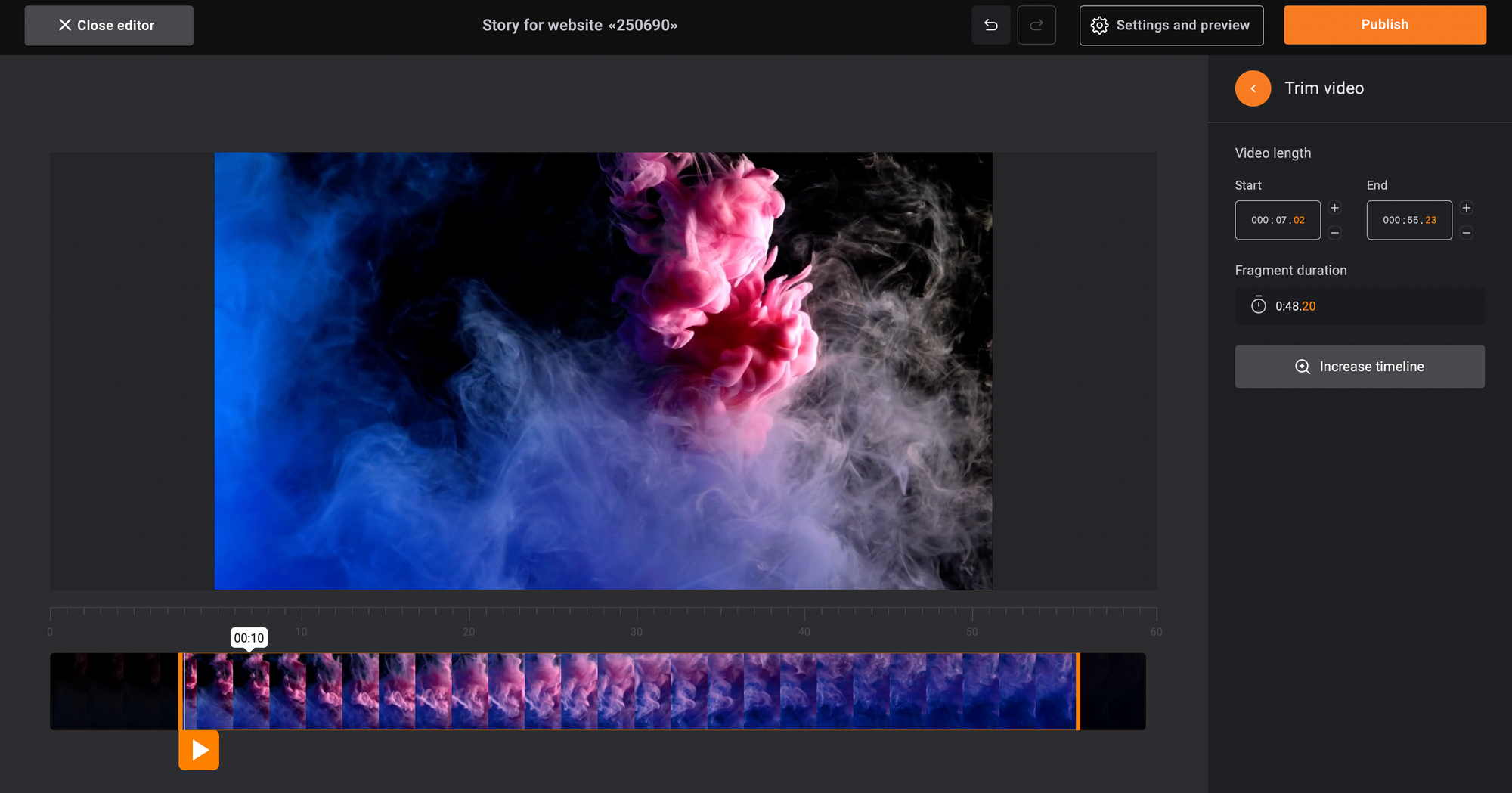 CNAME-record
A Canonical Name or CNAME record is a type of DNS record that maps an alias name to a true or canonical domain name.
It's a great solution to white-label another service (like a website hosting platform). As a result, your visitors only see your branding and your domain name without realizing  you are using a third-party platform.
Many platforms do not offer CNAME feature, but we believe in delivering the ultimate customer experience, so here's a quick how-to on adding CNAME-record in Viqeo account:
Navigate to Project settings > General > Domain linking.
Click 'Connect domain' and enter your custom domain.
Once your CNAME record is confirmed, the domain configuration starts automatically.
💡
For detailes you can always come
here
.
Domain protection
If you ever experinced you content being "stolen" and shown on other websites, then domain restrictions will come in handy.
Domain Restrictions allow you to prevent unauthorized users from viewing or copying your videos.
Here's how to how to configure domain restrictions for your Viqeo player:
In your Personal account go to the 'Settings > Project Settings' page.
Navigate to 'Content protection' section.
Toggle the button to 'Activate'.
There are 2 ways for you to setup domain restrictions
You can allow showing video content only on selected websites. In order to do that add the website by inserting its address in the input field and pressing 'Add'.
You can restrict selected websites from showing your content. In order to do that add the website by inserting its address in the input field and pressing 'Add'.