Interactivity: non-linear playback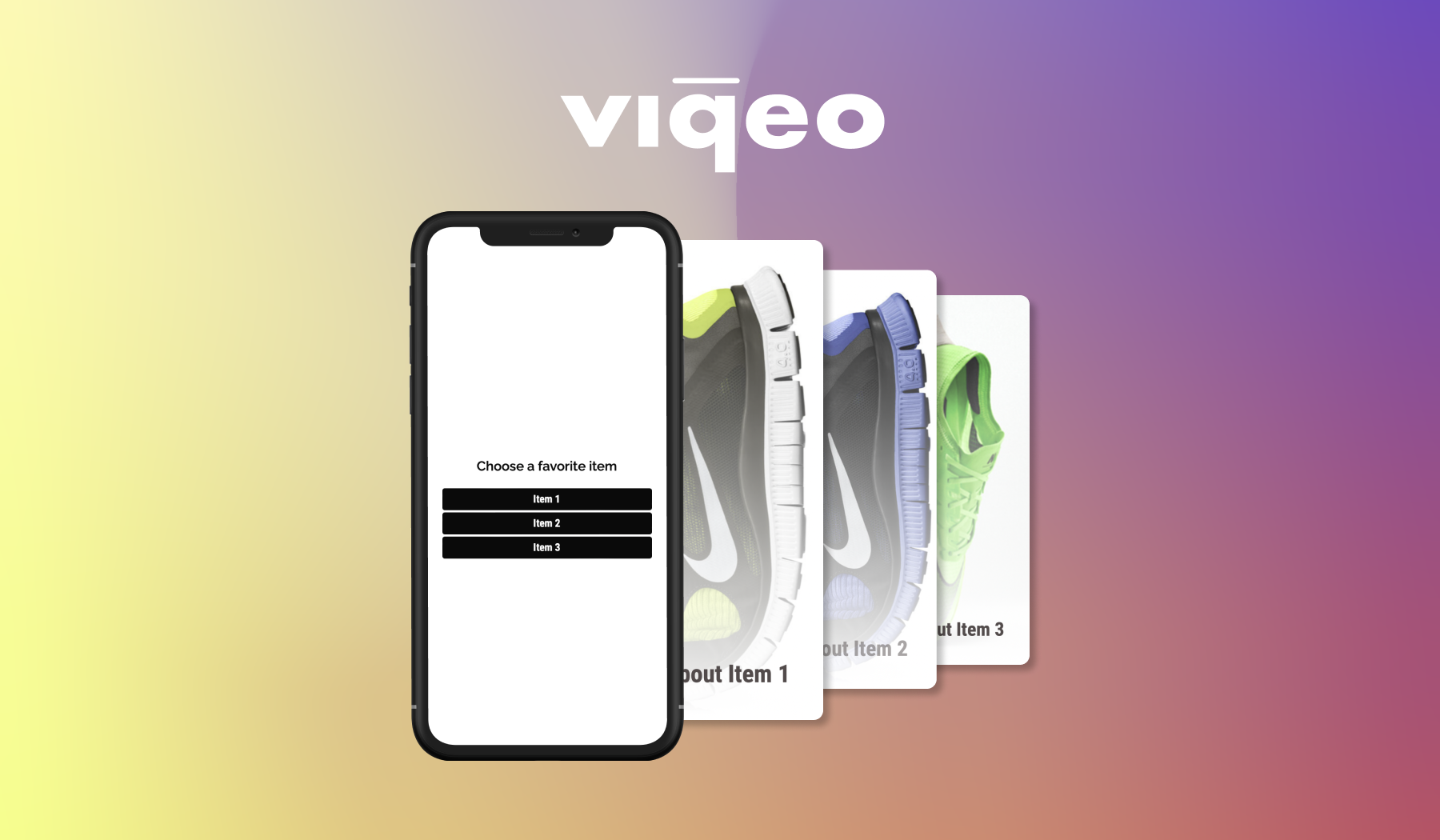 Boost content interactivity and create videos that meet users' individual needs
Non-linear slide sequence allows your audience to navigate through content slides without having to follow a strict order, giving them the ability to jump over slides that are not relevant to that particular person.
Non-linear slide sequence is only available for interactive Viqeo content formats, like video or story for website or Google Web story, as it is one of the key features available at Viqeo polls advanced settings (learn more about Viqeo interactivity).
Why use non-linear slide sequence
Video by itself being a powerful asset to your blog post can still be improved drastically by having additional interactive elements, like pop-ups, buttons, links to external or interal sources etc. Everything that keeps the eyes moving across the page and makes  the content interactable can effectively prevent the audience from losing attention.
There are a few ways in which non-linear slide sequence can actually improve your video's performance and help in building future marketing strategies:
Hit viewer's individual needs by only showing certain parts of your content depending on specific in-video poll answer.
When indesicive about what feature or product to highlight, simply learn your viewers' preferences by asking the right questions using a poll.
Gather comments, responses, or reviews on recently launched updates.
Measure viewers' behavior and engagement using detailed analytics dashboard containing views, view depth, poll clicks etc.
And the best thing is that you're doing all of that quickly and almost at the same time!
Non-linear slide sequence use case
Say, you write a travel blog and you want to raise visibility of your recent article, overviewing popular travel destinations.
You can create a poll asking your audience to choose their preferred destination, just like in the example below. The poll will be followed by a personalized slide that has info on that particular destination or raise interest. Next, add a slide containing a CTA-link leading to your article.
By publishing this type of poll to your blog, you entertain your audience while interacting with them, improving the visibility of your article and getting useful intel to base your future content on!

How to set up non-linear slide sequence
To set up non-linear slide sequence choose an interactive content format in Viqeo Feed.
After entering the editor, add and set your poll on the first slide of the poll sequence.
Next, create the following slides for each poll option, if needed.
Go back to your poll and in the Settings section on the right click "Advanced poll settings > Slide sequence".
Choose a corresponding slide for every poll answer and press Save.
Don't forget to hide the non-relevant slides by using the "Hidden slide" feature.
Save your poll.