Video for e-commerce: benefits, trends & tips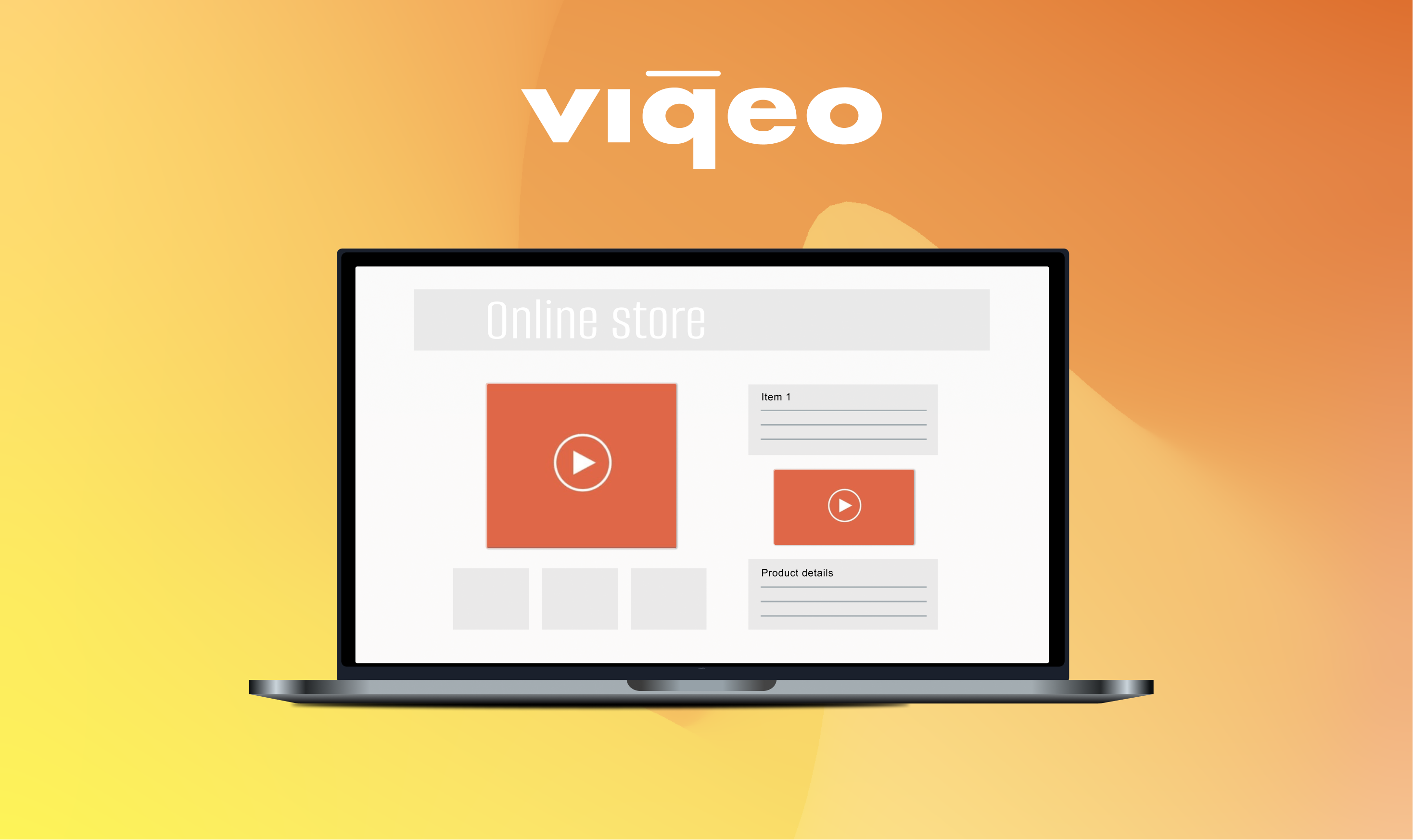 We've all seen the statistics: 86% of video marketers state that video has been effective for generating leads, up another 2% from 2021 and up 5% since 2019. If you're an online business owner and you've been missing out on video marketing in 2022, this article might give you an excellent reason to look into it.
Benefits
How your business puts out information about your products and services plays a significant role in the success of your endeavors.
Video is a killer asset in your marketing toolkit: it's engaging and attractive, but more importantly, it's quick and easy to consume. Among the numerous reasons why you should start implementing video now, we've highlighted the following:
Higher credibility and, consequently, conversions
A simple formula of trustful and beautifully-made video reviews or product promos will grow your chances of turning a website visitor into a purchasing customer.
No one wants to read long descriptions, which is why short, snackable visual clips quickly grab the attention and keep your consumers scrolling and swiping so well.
Search engines-approved content
Even Google and other search engines can't resist but rank a video on the top of the search results page if it matches the correct search query. Imagine your content's organic reach if the keywords have high competition.
M-commerce refers to the use of mobile devices for online shopping, a practice commonly incorporated into our day-to-day life by now. M-commerce shows no signs of stopping as more innovative solutions for mobile online shopping (intelligent chat-bots, voice shopping, etc.) continue to appear.
Recent trends
User-Generated Content
Short video clips from your most loyal customers shared on your main page will spark the audience's interest and encourage past and future clients to share their own stories.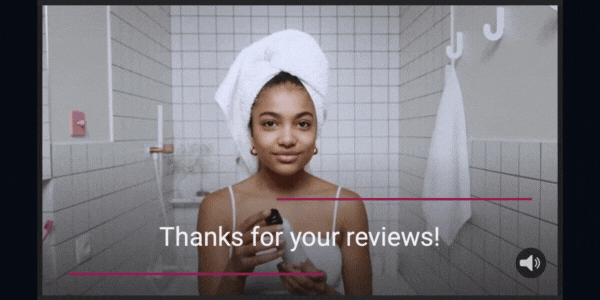 Message from the Team
There's no better way to connect with your audience than going live or sharing a pre-recorded video of the real faces behind the brand. Getting the brand's story straight from the source brings a human element to the table, ensuring a more authentic customer interaction.
Shoppable Videos
Product reviews, customer video reviews, hauls, etc. can be upgraded with various clickable elements, for example, a CTA button that leads your customer straight to the purchase page. This, powered by live-stream shopping broadcasts, will directly drive conversions, simultaneously enabling a seamless customer experience.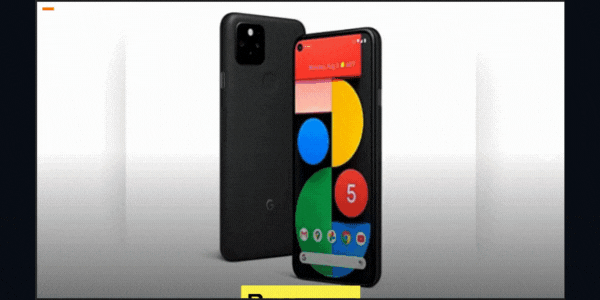 Product Close-up or Tutorial
Showing your product from different angles and sharing a quick how-to will help people understand the product's value and make purchasing decisions.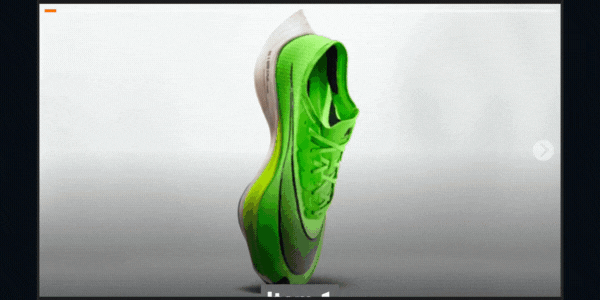 Interactive Video
Polls, quizzes, and buttons help your videos stand out among non-interactive content, and, on the more practical side, they assist in gathering instant feedback or accelerating purchasing.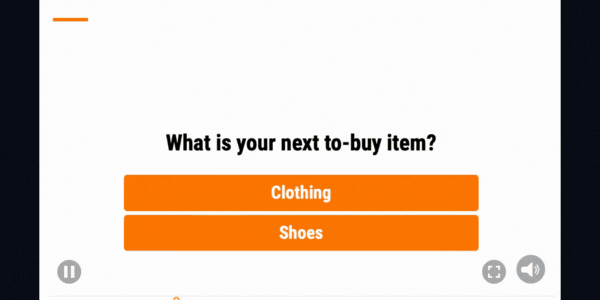 💡
From user-generated content and stories to interactive videos, close-ups, and tutorials, the upcoming Viqeo-PrestaShop plugin covers all the video needs an online business might have, and grants access to an intuitive video platform.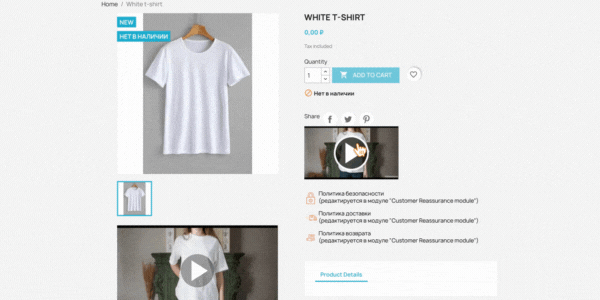 Tips
To conclude, we'd like to share some essential tips to help your brand generate the best e-commerce videos.
Know your audience
Syncing your goals and audience's needs will result in a successful video marketing strategy that'll boost the right metrics. Understanding the exact type of people your brand caters to will broaden your reach and enable you to connect with those who eventually make the purchase.
2. Determine the Best Video Type
Among the diversity of video formats (reviews, tutorials, promos, etc.), it's essential to choose just the perfect one to help you accomplish your marketing goals. An interactive clip with a poll might suit better for gathering feedback than a simple product video. A message from the company's CEO will help build the brand's identity better than a shoppable video showcasing best-selling products. Remember, know your goals and then choose your video type.
3. Personalize the experience
Welcome new customers with a dedicated video, answer FAQs, and share an exclusive offer – make personalization the critical factor in customer communication as personalized as possible. Results in the form of increased reach and virality will not keep you waiting.
4. Editing & Refining
The looks are of critical significance; no one can argue with that. But having an experienced video production expert in your team is not always an option, so arm yourself with a versatile, full-featured video editing software that won't break the bank and will address all your video production needs.
Summing up
There's no denying the success of your online business when there's a well-structured and effective video marketing plan involved.
With the correct software to assist you, the ways to use video to grow your business are endless. So make sure to take advantage of our upcoming PrestaShop plugin and stay tuned for more!