Viqeo players: External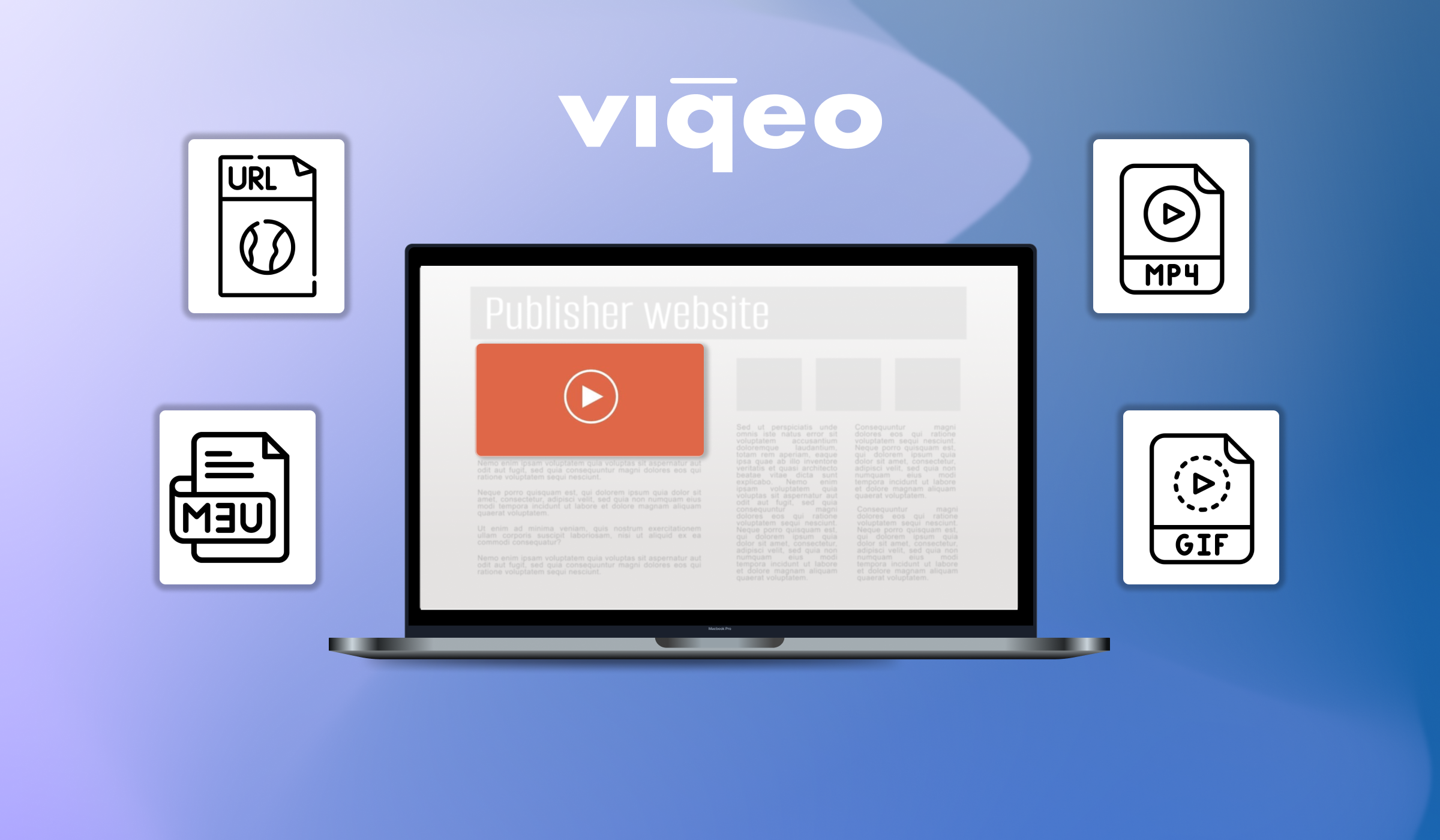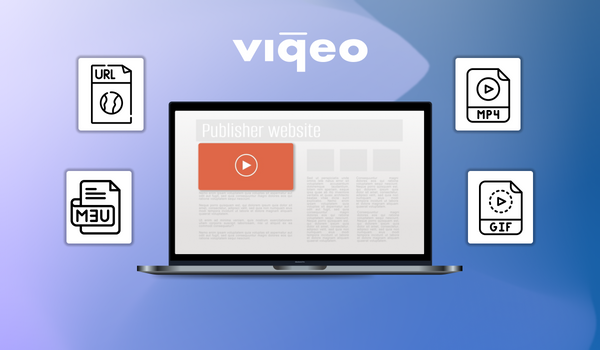 You don't want to bother and reupload videos hosted on another server to your Viqeo account? There's a quick way to show external videos on your website via Viqeo platform without putting too much effort into it.
What is an External player?
External player plays videos on the project website that have not been previously uploaded to Viqeo platform. The external player is similar to standard players like JW Player, Kaltura, Flow Player.
The key feature differentiating our External player from similar tools is its ability to fully adapt to the text environment. To put it simply, you can create a player preset with desired behavior and looks (e.g., set it to 'Autoplay') and select this same preset for the external player. When embedded to the website, the player will show the external video exactly as you want it to.
Why use an External player?
An External player is a great option for those who have videos hosted on third-party servers or have their own Social media channels. It saves time and reduces the necessity to re-upload videos to Viqeo platform.
Among other advantages of using the External player, we can add:
Automatic encoding of all your videos with 'Viqeo cache' option (for this option you will need to contact Viqeo Support team).
AMP pages support (via AMP tag).
Here's our list of different video sources that can be shown using an External player and what will be needed to play it:
| Video type | Directly from |
| --- | --- |
| Video URL | Original server / Automatically transcode to Viqeo Server |
| Live stream (m3u8-playlist) | Original server |
| Youtube | Youtube / Automatically transcode to Viqeo Server |
| SWF / GIF | Automatically transcode to Viqeo Server |
Viqeo cash
'Viqeo cache' is a unique feature that allows you to automatically encode all of your content. Our CDN caches your content with the goal of further delivering content as quickly, cheaply, reliably, and securely as possible.
This feature speeds up your workflow considerably and increases traffic without involving complex integrations and setups.
💡
To enable 'Viqeo cache' feature make sure to contact out Support team.
Setting up an External player

To create a new player, go to Players & Widgets section in the Viqeo account and click 'Create player' > 'External'. Change the preset to your player, if required. The next step is selecting a preset you want to use and pressing 'Get code'.
Simply embed the code to the required position on your website and enjoy your external videos, just like in the example below!