Viqeo Release Notes October '22: Fewer steps, more speed + reels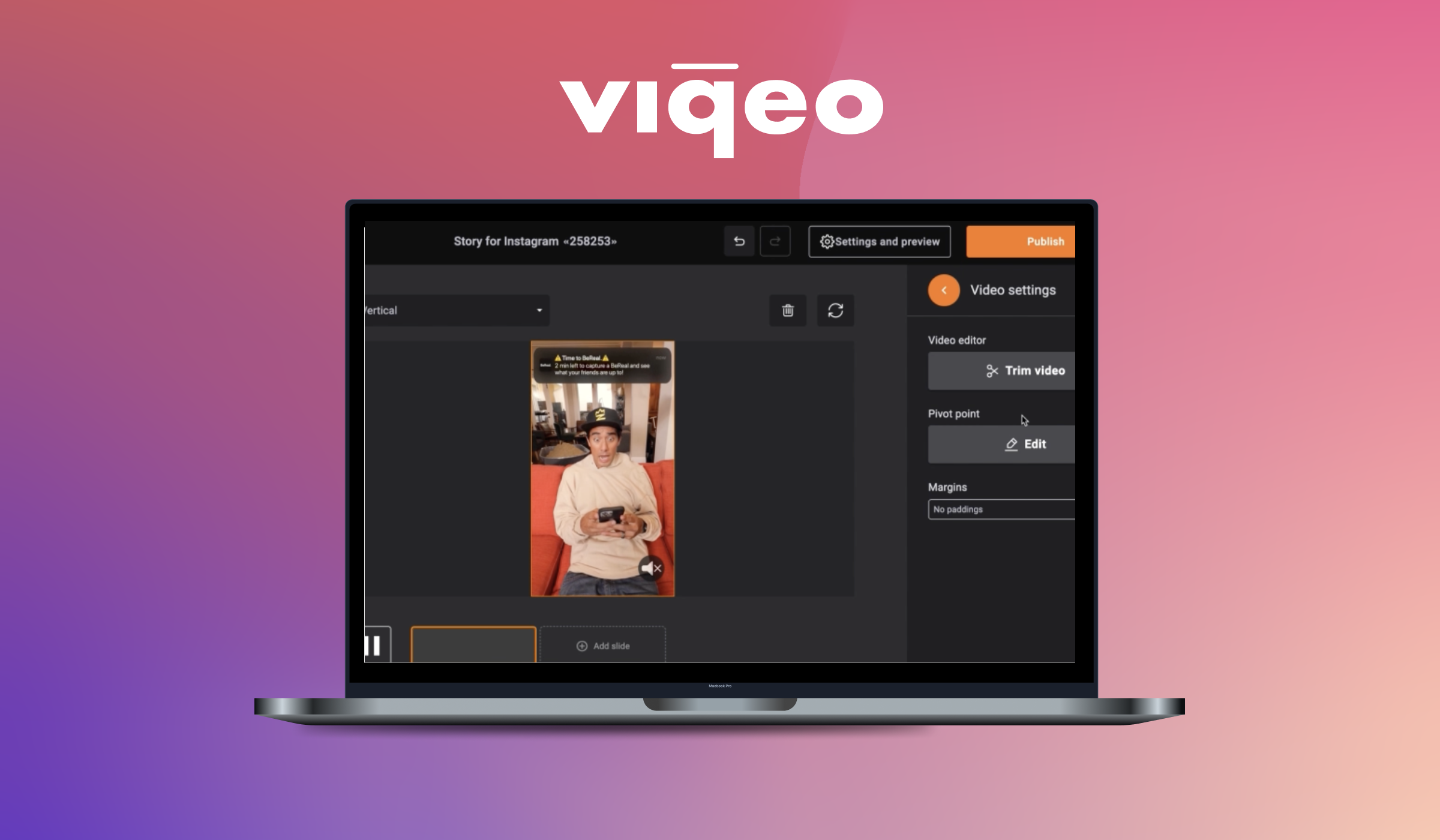 The Viqeo development team focused on speeding up your regular workflows and overall performance in this release. Besides, you can now upload Instagram reels (with a link!). Please find the shortcuts in the interface and don't forget to share your thoughts and sharing your requests on Viqeo roadmap.
Create project update: There can be only one
Viqeo used to separate your amazing projects into websites, social media profiles, and advertising campaigns. From now on, we quit doing that and removed the two extra steps.
We love you and your custom templates
Do you present a number of player templates? Remember how timely it has been to pick the one you need during the content creation stage? Sometimes it happened that you decided to pick another one when the video was almost ready, and it took some time to get back to the previous stage.
Now that we have added the opportunity to pick one before you publish the video, you can switch templates without hassle.
---
One... Two... Three… Action!
Good news for screencast and camera recording lovers! We made a quick shortcut to record screen and/or camera, so you won't need to go through at least three steps to make your audience wiser and happier. Just choose the new content type from the list and you are all set.
We love Reels, for real
You ask – we listen, develop and deliver. We received this inquiry a while ago, and due to the tricky nature of the newest Instagram format, it took us some time to support reels as a feature. But from now on, you can repurpose user-generated content for the good of your business. Give it a shot today and engage your tribe.