Key Updates: Zapier Integration, Onboarding, and Internal links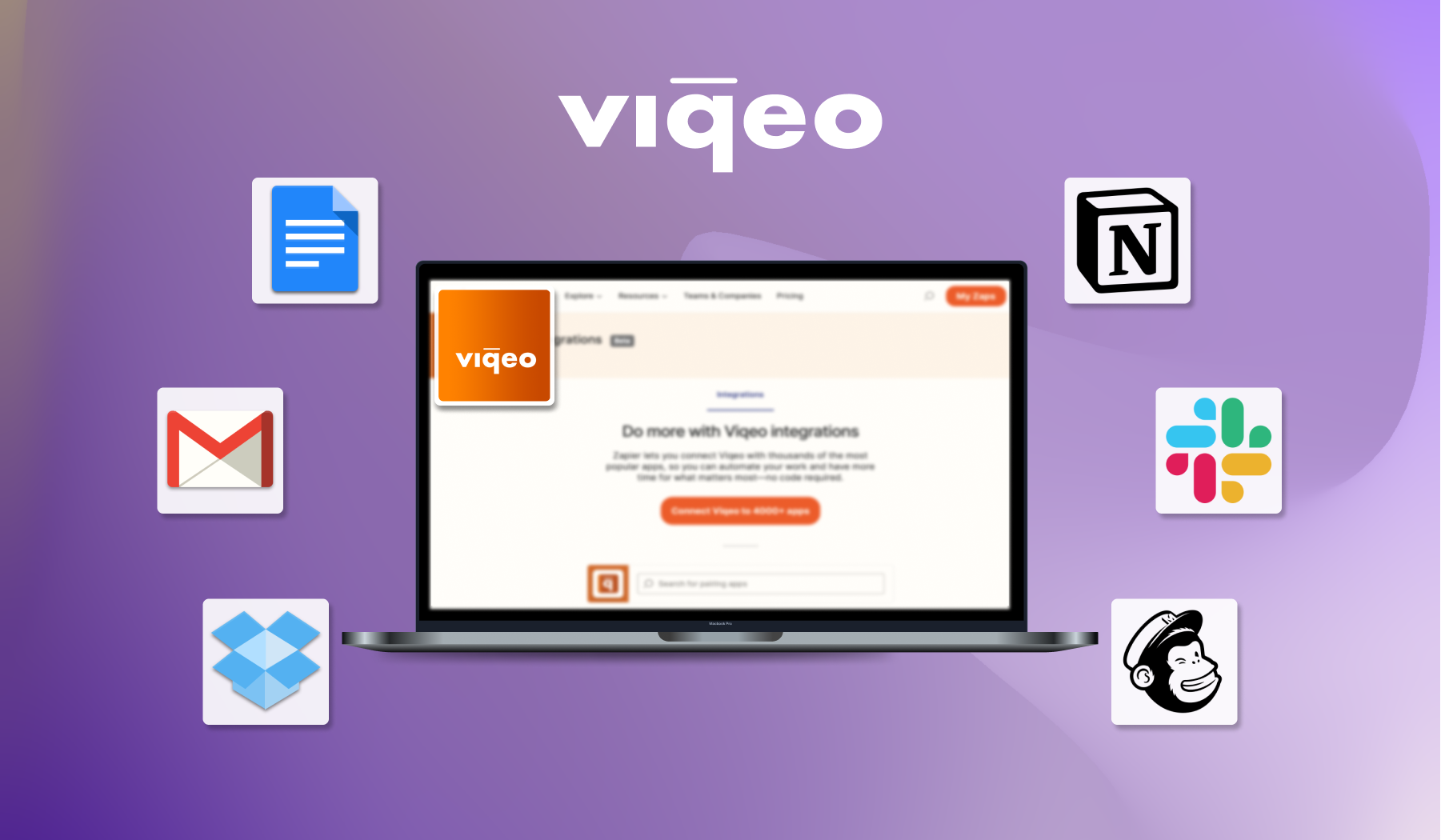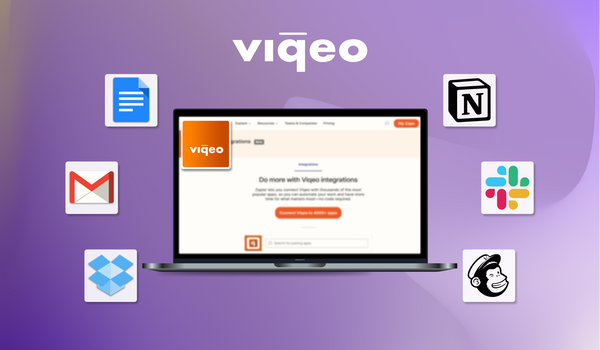 Spring of 2022 was off to a great start and we've launched several new product features and improvements. Here we are sharing some of our favorites.
Zapier Integration
Viqeo, to a large extent, relies on automation, and we're always trying to remove mundane manual tasks to boost productivity and keep your team focused on more important things.
We've been on the lookout to integrate with other like-minded solutions and we're happy to introduce Viqeo integration with Zapier (available in Beta for now). With this, you can save time and automate tasks by connecting Viqeo with other apps that you use every day.
Find the Viqeo integration in the Zapier app center and create automations with systems like:
Gmail and Google Drive;
Dropbox;
Salesforce;
Calendly;
How to build a Viqeo automation
By using Zapier with your Viqeo account, you can create custom workflows that trigger when you complete actions.
Let's take a quick example.
Say, you want to keep your team up to date on what's going on in your shared project. You might want to create a Viqeo-Gmail Zap that will automatically send an email to your team members whenever a new piece of content gets published to your shared Viqeo project.
Sounds complicated? Not at all! Follow along with our video tutorial below to see what you can do with Gmail.
💡
First things first, make sure that you have a free Viqeo account and have signed up for Zapier.
In addition, we've prepared a few templates you can use to get rid of manual busywork:
Viqeo Onboarding
At Viqeo we understand how important it is for new users that the initial product set-up goes smoothly.
In order to set the right tone for the ongoing relationship with our newly-arrived customers, we introduced Viqeo Onboarding.
After entering Viqeo editor for the first time, a product walkthrough will take users through the steps that they need to take in order to get set up and publish a finished piece of content.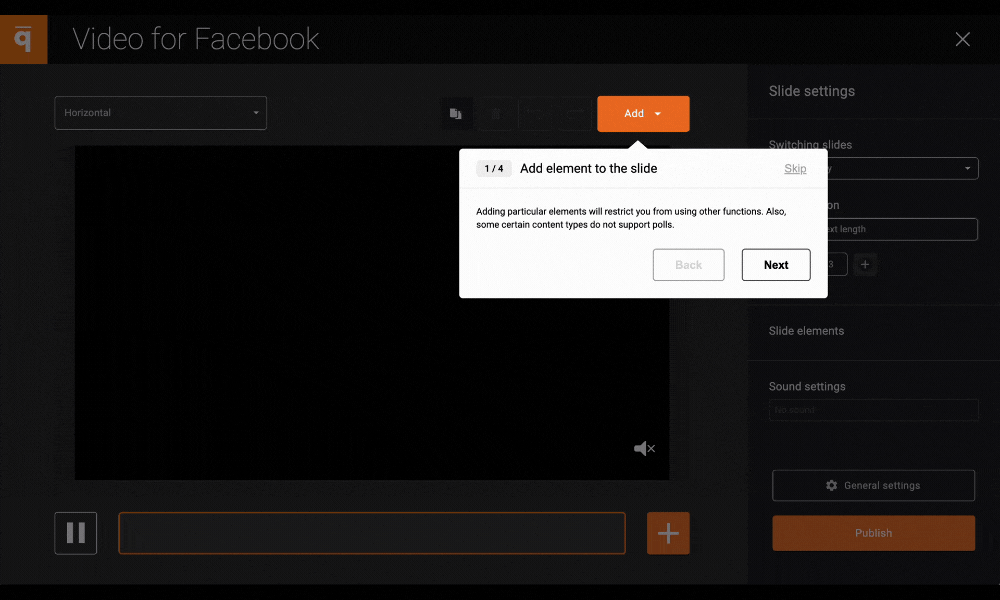 Internal links
If you have already read the blog post about our Non-linear playback, then you know that we've recently introduced the non-linear transitions between content slides, to give creators the ability to only share content that is relevant to a particular user.
We've expanded the functionality, and now you can easily navigate your users through your content without adding interactive elements, like polls. Our new internal link feature allows you to redirect viewers to a certain slide in a multi-page content.
Watch a short instruction below to see how you can use internal links in Viqeo editor.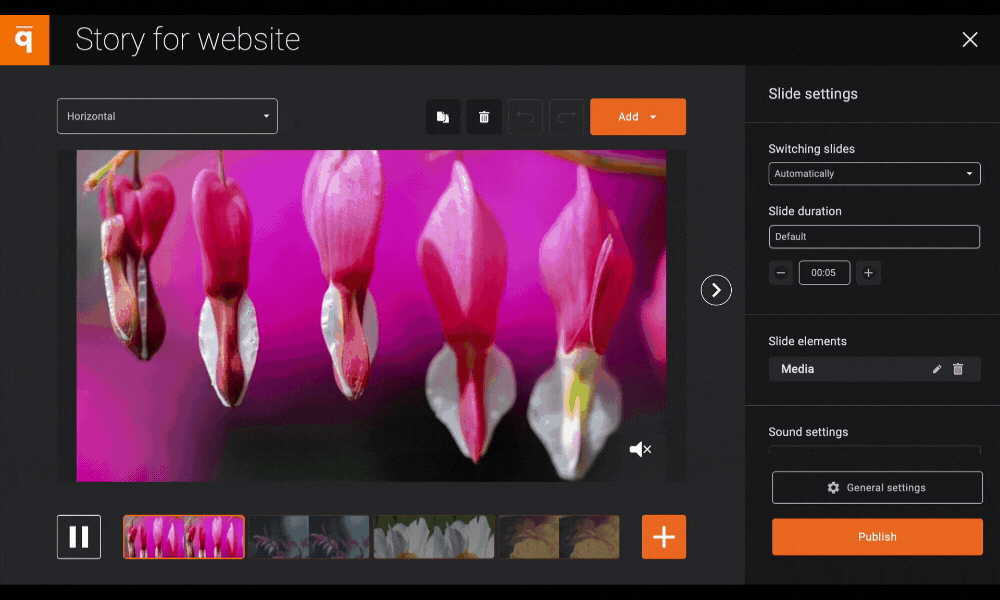 Multilingual CTA
In our continual strive for automation, we've improved the СTA-button functionality by adding the most common Call-to-action phrases in multiple languages, including Spanish, Chinese, German, French, Japanese, Korean, Turkish, and Romanian, to our editor.
To use the feature, simply change the player language in your current player template and remember to pick the same template prior to publishing your content.