Coming up in Q3-4 of 2022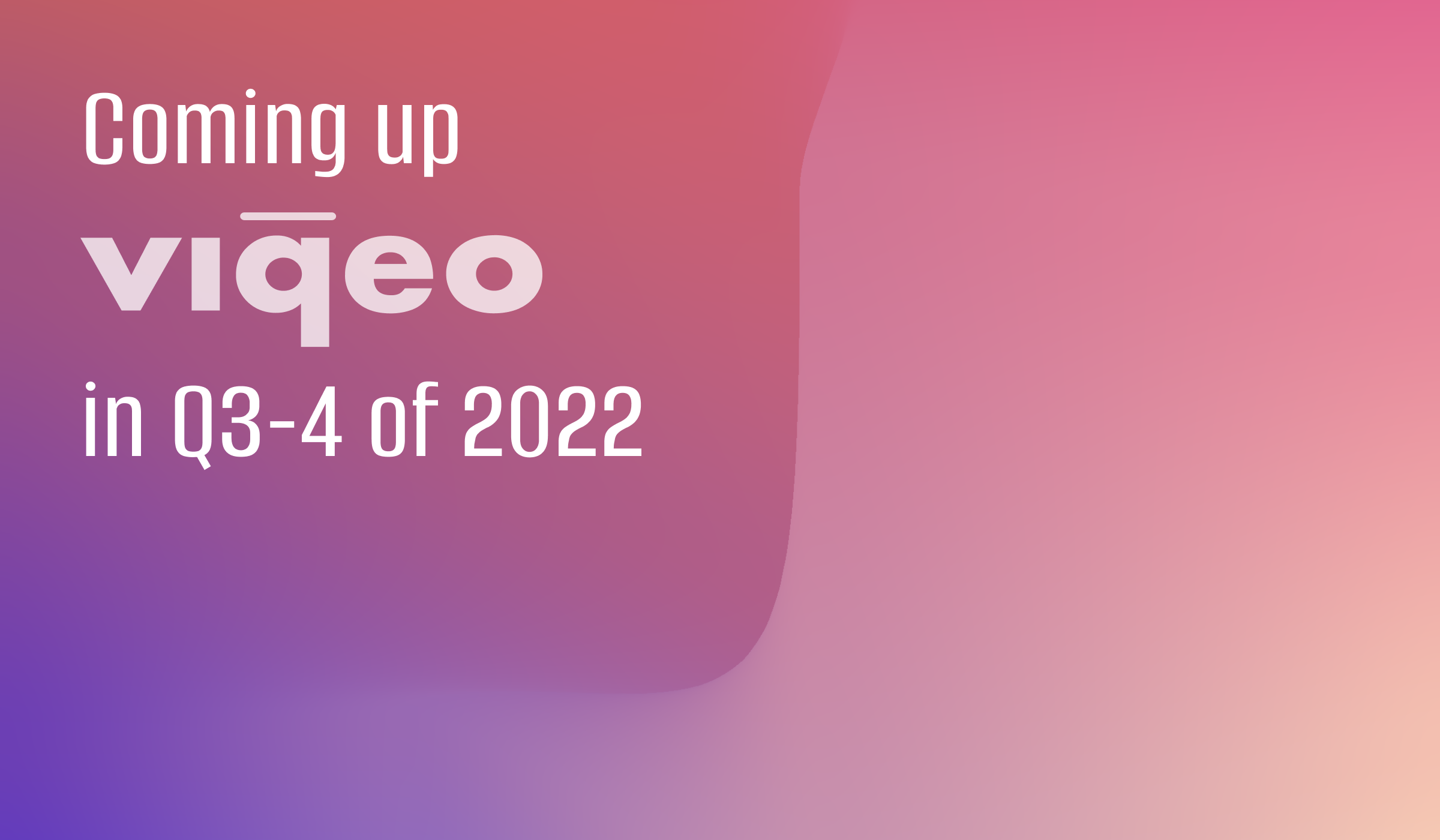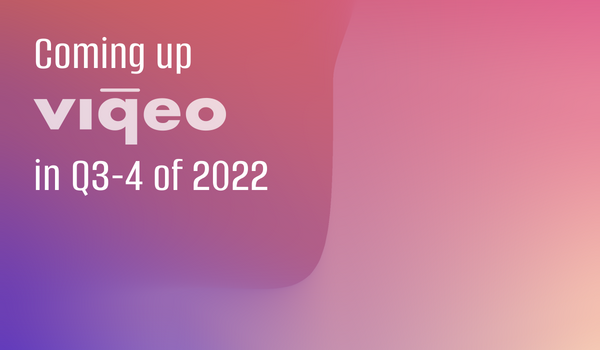 A few posts back, we published an article that covered the highlights of our work in the first two quarters of the year. It's about time to take a peek at the grand plan for the rest of 2022, so let's dive right in!
E-commerce integrations
With 80% of marketers claiming that video has directly increased sales, video content is rightfully considered the primal content format for the e-commerce industry. Companies implement video content in different ways to grow their online business: from promoting the brand to improving customer relations.
It would be a shame to stay on the sidelines, so we're happy to announce an exciting collaboration with one of  the largest open-source e-commerce platforms coming your way!
What to expect? We've got it all:
Shoppable videos & stories – vertical or horizontal clips with shoppable features, i.e calls to action, integrated within the video.

Testimonials & reviews –videos of customers sharing their personal experience with your product.

Personalized videos (check Video communication part below) – face-to-face online and a-sync video communication to elevate customer service.

Interactive videos – clips with polls and surveys to gather feedback in real-time.
If you're an online shop owner or planning to build a shop in the future, you should definitely be the first one to try our coming integration!
E-learning features
With the rise of video conferencing, e-learning platforms also started actively exploiting video solutions.
The EdTech has unique demands for the functionality and content video technologies provide. Here's what will be developing in the next few months to help enrich online learning experience:
Video security – ensuring protection from piracy with DRM Encryption, password protection & other security features.

Integrations – incorporating video management and lesson-building capabilities into third-party platforms.

Upgraded interactivity – a combination of interactive videos, questions, surveys and polls to make lessons more entertaining and digestible to the students.
Personalised communication
Adding human presence to customer interaction make you more engaged and approachable. This is where visual engagement tools make an entry: interactive videos, live chats and video replies allow you to develop closer relationships with the customers no matter if it's an face-to-face real-time call or an a-sync communication.
Video bubbles – personalize the user experience for your customers with a welcome video message customized in looks and behavior and embedded right on your website.

Video replies – boost customer loyalty with separately recorded video messages shared to customers vie e-mail, chat box or by simply sending a URL.
AI-based features
We all know how time-consuming and tiresome a Video editing process can be. Even with the best software, you will still have a lot of manual work to get impressive results.
Luckily, we've got a few AI-powered tricks up our sleeves planned to be released later in the year:
Text-to-speech – a speech recognition technology that transcribes spoken words or audio / video content into text.

Auto-generated subtitles – a quick solution that instantly generates subtitles for longer videos!
Roadmap & Poll
Exciting, isn't it? If you want to participate in our development process, check our roadmap: see the functionality we are currently working on and the features about to be released. More importantly, leave requests for the functionality you think we're missing!
Just for fun, let's set a quick poll to see what part of our plan for Q3-4 2022 you're most excited about. Cheers!